标签: Bugatti, concept car
0 评论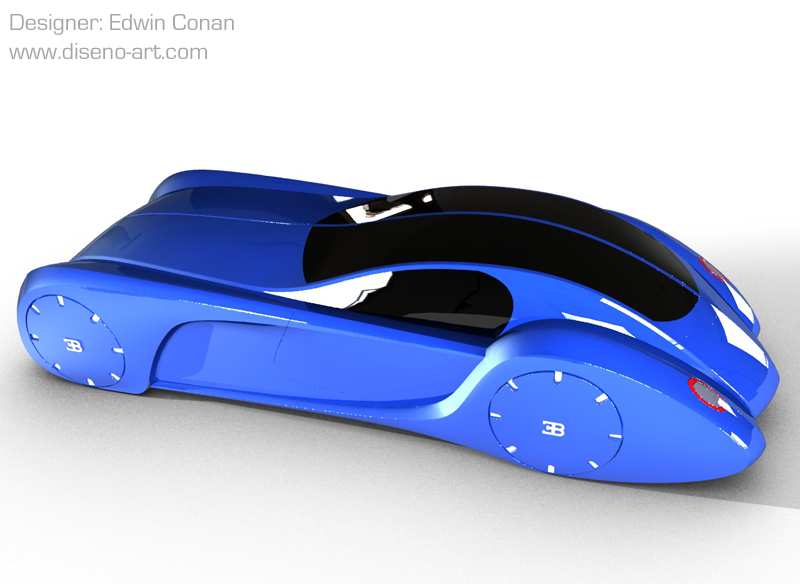 The Bugatti Type 57 concept is a creation of Edwin Conan, the same designer who produced the Audi Avatar concept. However unlike the extremely futuristic Avatar, the Type 57 Evoluzione is a distinctly retro-inspired concept which is heavily influenced by the original Bugatti Type 57 from the 1930s.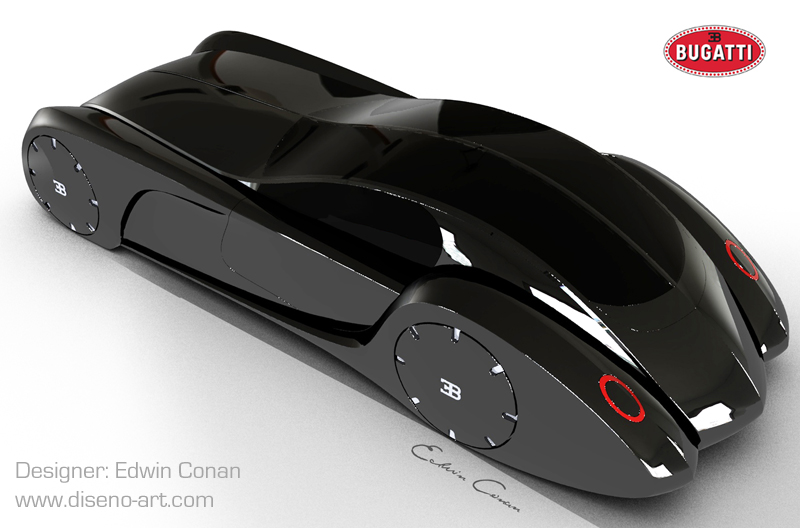 The proposed drivetrain for the Bugatti Type 57 Evoluzione is a front-mid mounted W16 engine derived from the Veyron's. However in the Type 57 Evoluzione the engine would be modified to run on hydrogen.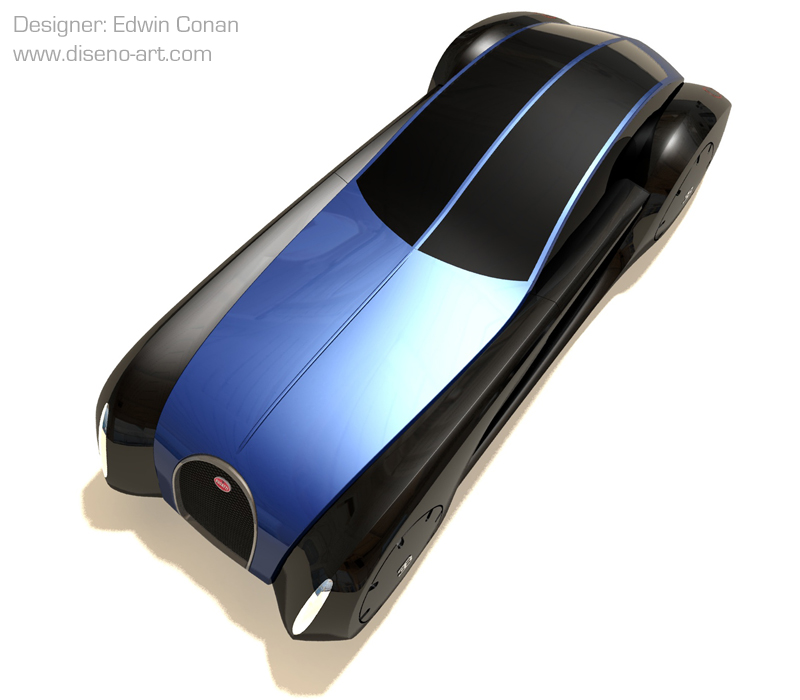 The classical shape with a long, stretched bonnet and gently curving cabin evokes a sense of fluidity and movement. It doesn't look particularly sporty or dynamic. It does however look extremely luxurious, expensive and exclusive. Conan has also reintroduced the split line which bisects the car neatly down the middle.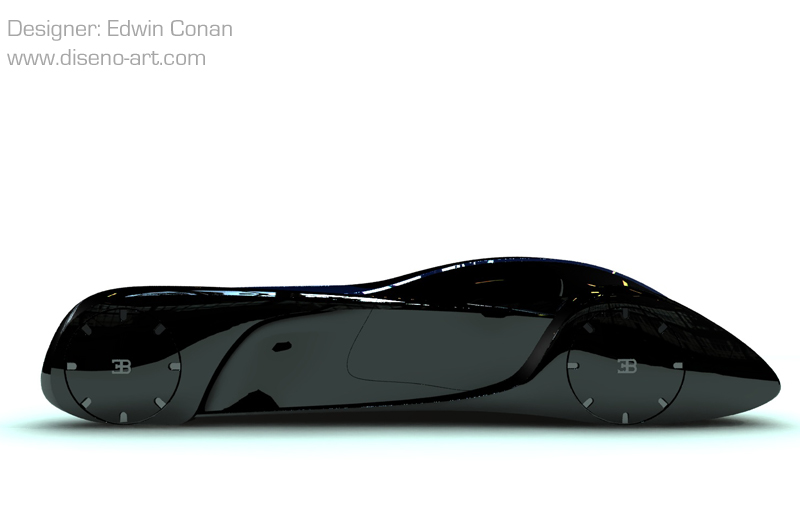 This design cue was one of the trademark styling elements of the Type 57 Atlantic. The enclosed wheel arches are another prominent design feature of the concept.
more detail. ...