标签: Corporate/Financial, German, Industry, Production, Toyota, Volkswagen
0 评论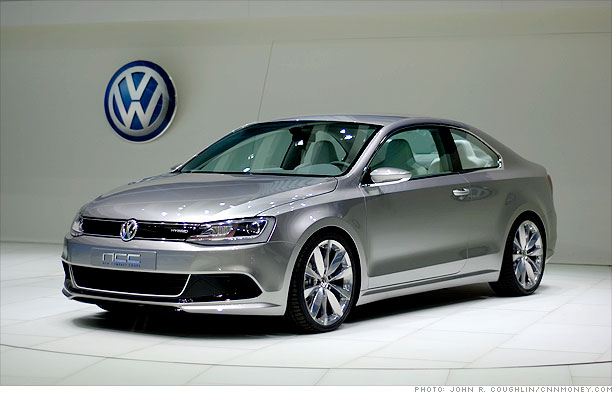 10 million sales by 2018 is new goal
BY ANDREAS CREMER
BLOOMBERG NEWS
Volkswagen, Europe's largest carmaker, said it plans to increase sales to more than 10 million vehicles by 2018 as it seeks to dethrone Japan's Toyota.

VW's management board approved business targets, including profit margins, measured by earnings before interest and taxes, of at least 5% for the automotive business in the "medium term," Wolfsburg, Germany-based Volkswagen said in a statement Wednesday. The target doesn't include Porsche, which will be integrated by 2011, it said.

Volkswagen CEO Martin Winterkorn has a target of beating Toyota, the world's biggest carmaker, in global deliveries and profit margins. VW sold 6.29 million cars and SUVsworldwide last year, an increase of 1.1% from 2008. Toyota said last month that 2009 vehicle sales, including those of affiliates, fell 13% to 7.81 million vehicles.

"It shows plenty of ambition in the whole Volkswagen Group," said Stephen Pope, chief global equity strategist at Cantor Fitzgerald in London. "By being able to learn from Porsche's discipline, it gives them that extra springboard."

By 2018, Volkswagen, which includes the Audi luxury division and Czech unit Skoda, should have a pretax profit that exceeds 8% of sales, the company said.

Volkswagen shares fell 18 cents, or 0.3%, to 65.72 euros after rising as much as 1% on the Frankfurt exchange before the announcement. The automaker has a market value of 25.7 billion euros ($36 billion).

"With the implementation of 'Strategy 2018,' the Volkswagen group is seeking global economic and environmental leadership in the automotive industry by 2018," VW said in its statement. The plan would include "significant cost cutting, in part through the more prominent use of the modular design principle."

VW foresees steps to promote research and development of hybrid and electric cars, according to the statement. VW will also maintain "strict discipline" on spending and aim to keep the expenditure on fixed assets in automaking at about 6% of sales in the medium and long term.